South Carolina's agribusiness cluster is the state's largest industry groups. The total annual economic impact of agribusiness on the Palmetto State is $46.2 billion. This figure reflects the dollar value representing all final goods and services produced statewide that can be attributed (directly or indirectly) to the agribusiness cluster. This impact corresponds to 246,957 jobs and over $9.6 billion in labor income that would not exist otherwise.
Agribusiness in Palmetto State:

$46+ Billion Economic Impact
Providing South Carolina residents with access to:
250,000 Jobs
South Carolina's Agribusiness Provides:
$10 Billion in Labor Income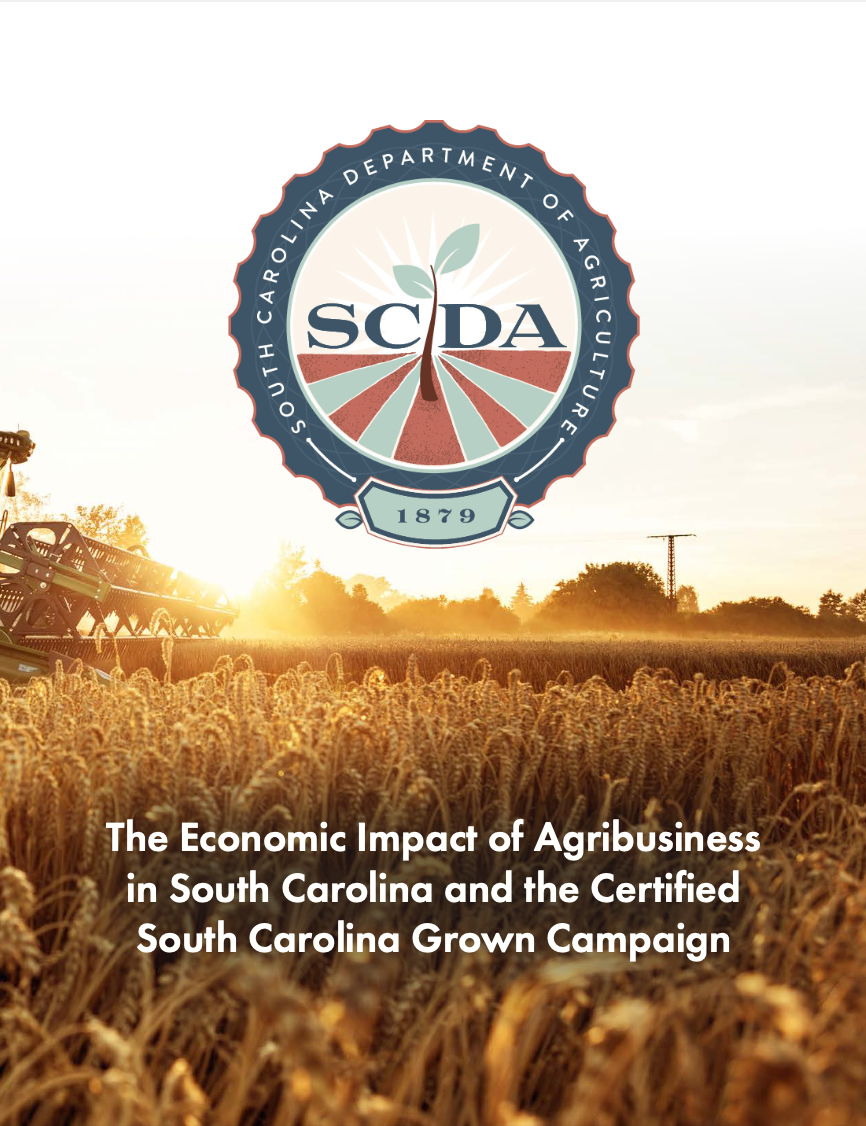 Agribusiness has been at the forefront of South Carolina's economic development for hundreds of years, dating to well before the colonial period of America's history. Today, with over 25,000 farms, the Palmetto State is fortunate to have a strong, growing agribusiness cluster based on the abundance of arable land and driven by sophisticated, highly productive, and diversified private enterprise.