Agribusiness is the true homegrown industry of South Carolina.
Letter from Our Commissioner
In South Carolina, we are just as proud of our Certified South Carolina products as we are the farms and agribusinesses that produce them. We take great pride in our state and the state in which our agribusiness industry has reached.
Agribusiness is South Carolina's largest industry, with an annual economic impact of nearly $50 billion. The SC Department of Agriculture implements new tactics that prime our farms and agribusinesses for success as we continue to grow.
Our Office of Agribusiness Development is here to identify and match new agribusiness opportunities in South Carolina. We're constantly searching for new ways to build on the success of our industry to attract new operations and promote the expansion and/or diversification of our local farms and agribusinesses.
From fostering new crop development to building on our highly skilled workforce, South Carolina is ready to take on a greater presence in the American and global agricultural industries.
We appreciate you taking the time to get to know our state, and we hope that you'll come to learn that South Carolina is not only a great place to grow your business but it's a great place to plant some roots of your own.
Sincerely


Hugh Weathers
South Carolina Commissioner of Agriculture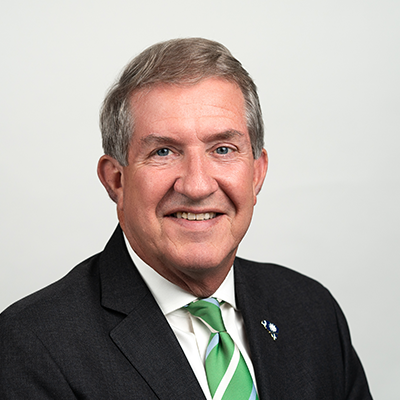 "We're constantly searching for new ways to build on the success of our industry…"
Hugh Weathers
South Carolina
Commissioner of Agriculture
Working Hard to Enhance Bottom Lines
With one of the lowest corporate tax rates in the nation, combined with highly competitive wages and low unionization, South Carolina is the ideal location for business growth and development. South Carolina is frequently recognized by publications and organizations as one of the country's most business-friendly states.
In addition, the state's leadership takes pride in being accessible to companies of any size, which is why small companies and large corporations alike recognize the business climate in South Carolina as one of the best in the nation. South Carolina offers companies a wealth of opportunities to keep operating costs low.
.
Among the lowest corporate income tax rate in the Southeast at 5%
No state property tax
No local income tax
No inventory tax
No sales tax on manufacturing machinery, industrial power or materials for finished products
No wholesale tax
No unitary tax on worldwide profits
Favorable county property tax for agribusinesses
The Certified SC program is an exciting cooperative effort among farmers, processors, wholesalers, retailers and the South Carolina Department of Agriculture (SCDA). The Certified SC brand and label help consumers easily identify goods that are grown and harvested or raised right here in the Palmetto State. Buying local not only means people are taking home fresher, tastier foods, it also means they are supporting our state's farmers.
South Carolina offers a variety of competitive and customized incentive programs to meet any company's needs. Several key components make this state fertile ground for agribusiness growth. For new businesses or ones with expansion or relocation plans, South Carolina has an offer many businesses find hard to refuse.
Nickname: The Palmetto State
Motto: "Dum Spiro Spero" – "While I breathe, I hope." Adopted in 1776.
Geography: South Carolina is bordered to the north by North Carolina, to the south and west by Georgia, and to the east by the Atlantic Ocean.
Coastline: 187 miles
Time Zone: Eastern
State Capital: Columbia
Population: 4,625,364, as of 2010 Census (24th-largest state. Roughly the size of Ireland.)
Size: 32,020 square miles (40th-largest state. Roughly the size of Austria.)
# of Counties: 46